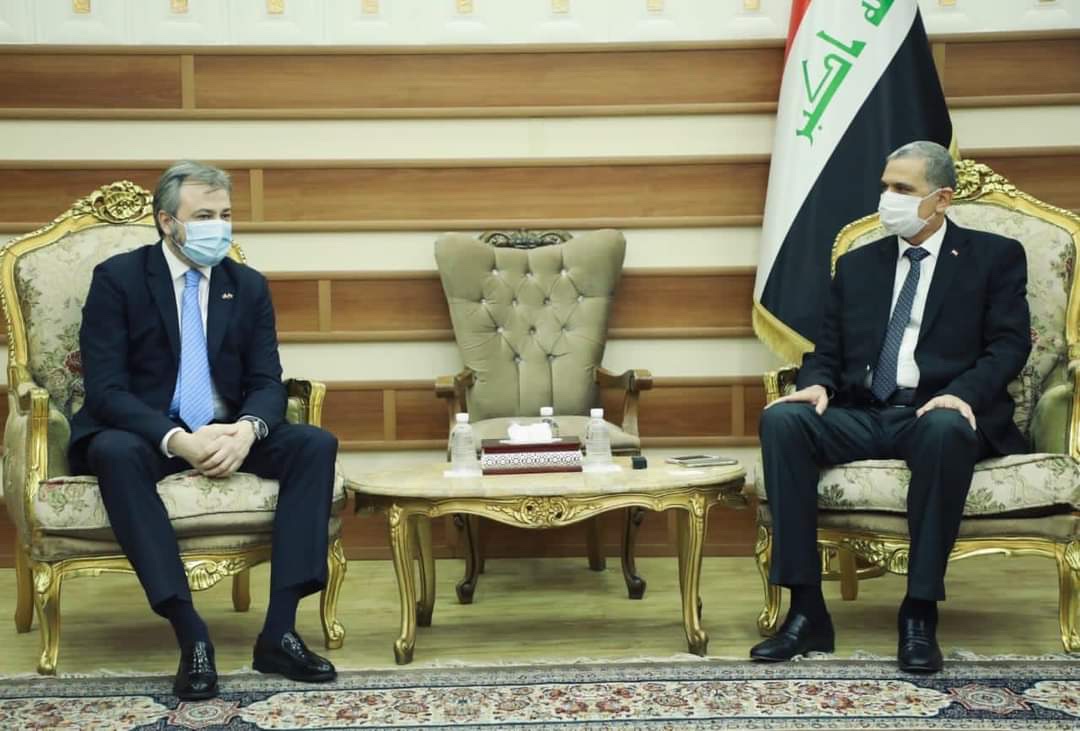 Baghdad / NINA /- The Serbian ambassador, Uros Balov, affirmed his country's keenness on continuing cooperation with Iraq, especially in the security fields.

The embassy said in a statement that the National Iraqi News Agency (NINA) received a copy: "The Minister of Interior, Othman Al-Ghanimi, met the Serbian ambassador and discussed with him a number of issues of common interest."

The minister stressed the need to work on strengthening joint cooperation between the Republic of Iraq and Serbia, in a way that achieves the interests of the two friendly countries.

For his part, Balov affirmed his country's keenness to continue cooperation with Iraq in various fields, especially security.